173rd.com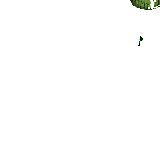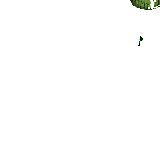 Remember Our Fallen
Brother's in the Afghanistan
2007 / 2008
Military order
of the
purple heart
Enter Below
The Sky Soldier didn't run and hide in Canada.
He left family and home to serve GOD and
COUNTRY in a far off land called Vietnam. We, the
SKY SOLDIER did not lose any battles to the NVA or
the VC. Our war was lost here at home. Between the
news media and our politicians, we did not stand a
chance in hell to win that war. To return home and be
spat upon by our fellow countrymen and called baby
killers was to much to take. So, we hid within ourselves,
built barriers that no one could penetrate. We hid the
fact that we were even involved in that so-called dark
past of American history. It's sites like these that give
the SKY SOLDIER pride and show that there is no
shame, that we only did what our country asked of us.
We lost our youth in Vietnam. That is why sites like
this help bring back and rekindle that little spark of
youth that we left behind so many years ago.
More Music
Thanks to Tim Abney
Download "RealPlayer" in link
Vietnam Era Music
Thanks Ned and the boy's from
Casper Aviation Platoon
Download "RealPlayer"
It is better to deserve honors and not have them
than not to deserve them.
The deepest definition of youth is life
as yet untouched by tragedy.
Welcome to
Charlie Co. 4th Batt.
173rd
Airborne Brigade
Calendar
Of
Events Scheduled
I was that which others cared not to be.
I went where others feared to go.
I asked nothing from those who gave nothing.
And, reluctantly, accepted the thought of eternal loneliness should I fall.
I have seen the face of terror, felt the chill of fear, warmed to the touch of love.
I have hoped pained cried.
But, foremost, lived in times others would say best forgotten.
At the least in later days, I will be able to say with greatest Pride, that I was indeed
"A SOLDIER"
This site was created to help bring the men of
The 173rd together. it has gone far beyond
that original dream . this little dream of
bring some lost soul's together has brought
veteran's together from as far away as
the "Ukraine" and our brother's from
"Down Under" . This site is ours ,the veteran.
for any input, please, drop me a note
..............................

If you are interested in exchanging links with
this website, please contact me....................
Herd px
This Site is Best Viewed at
1280 by 1024


Philosophy is a battle against the bewitchment of our
intelligence by means of language.
Democracy is a process by which the people are
free to choose the man who will get the blame.